2016 Year-in-Review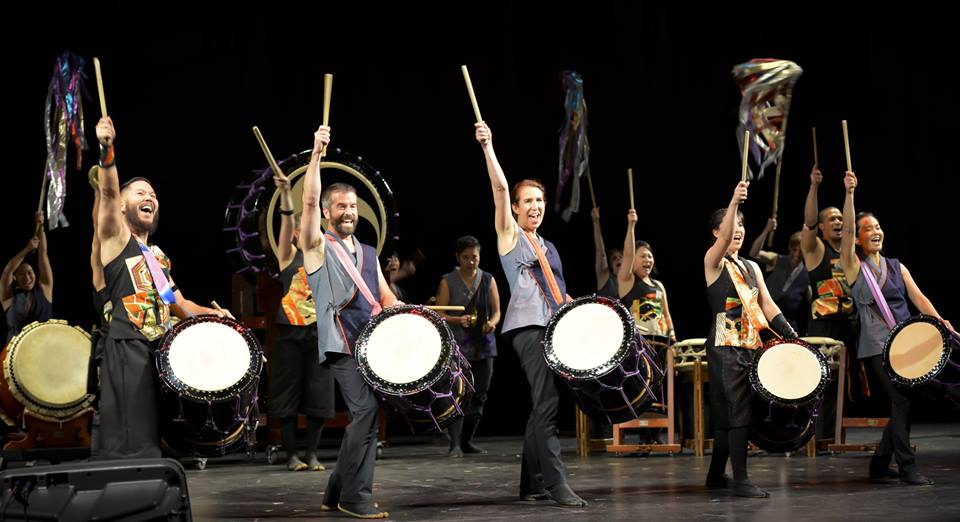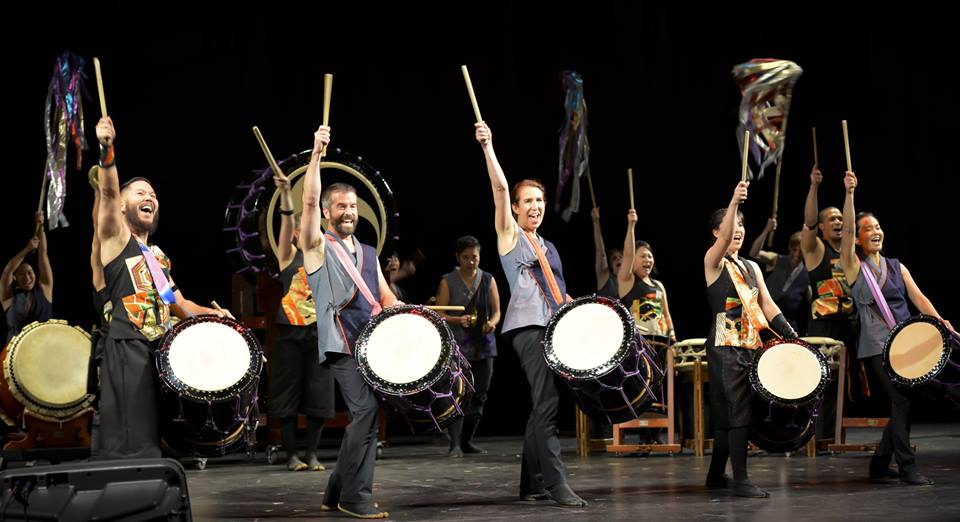 As we come to the close of our 16th year, I am filled with gratitude for all the hard work and efforts of our cast and the support and love from our supporters, friends, and family. I'm amazed that year after year, we are able to continue sharing our art and expanding our programs, and that what started as a simple idea, spurred on by my mentors Jerry Yoshitomi and the late Duane Ebata, has continued to grow, evolve, and thrive.
With that, a quick look back at another busy year! We started the year doing some Kabuki training with the amazing David Furumoto in preparation for future educational programs. Then we made another major televised appearance, this time on The Late Late Show with James Corden, participating in a musical sketch with bandleader Reggie Watts. It was a lot of fun and great working with Reggie and James on set.
Then we headed out for our major spring tour to two outstanding performing arts venues; the beautiful Ordway Center for the Performing Arts in St. Paul, Minnesota, and the historic Cache Valley Center for the Arts in Logan, Utah. We were met with fantastic audiences at both locations, and met up with numerous taiko groups on the road as well! While we were on tour, an article featuring our taiko classes came out in the Los Angeles Times, which has resulted in our largest adult beginner taiko classes to date.
In the Summer, we opened the new Ford Theatres in Hollywood with a new collaboration with the Grammy-winning band Quetzal, blending taiko with Chican@ rock music and debuting several new songs. After Obon, we sent a team out to the Indiana State Fair for a 19-day run, and then the team came back together to perform in a two-week run of our new show "Road to Kumano" with Chieko Kojima, the world's leading female taiko artist. We have performed in productions at East West Players, the nation's leading Asian American theatre company before, but this was the first time we partnered with them to present a show of our own.
Two weeks after the show closed, we headed out on the road again for our most extensive Pacific Northwest tour, performing in venues in Ontario, Portland, Bend, and Klamath Falls, Oregon, and Olympia, Washington. Afterwards, we traveled around the country in small teams performing for Uniqlo store openings in Orlando, FL, Denver, CO, Boston, MA, Tysons Corner, VA, and Ontario, CA. We closed out the year leaving our taiko at home and heading to Pasadena to celebrate the wedding of our own performing member Liz!
We have a lot planned for 2017, including two major performances of our collaboration with Ryutaro Kaneko in Wisconsin and Nebraska, and Rhythmic Relations 2017! More performances are being scheduled for Summer, and a Southwestern U.S. tour in Fall. Thank you all for your love and support this year, and look forward to seeing you all in 2017!
-Bryan