MPK Cherry Blossom Festival
Hello TP blog readers! Welcome to our blog! Here you will get to read (or watch when we have video blogs or vlogs) all about what TAIKOPROJECT has been working on so far in 2016. Whether it is collaborating with various artists or getting a glimpse of life on tour, this is the place to read all about it. Be sure to check back again soon so you don't miss a moment of the action!
On Saturday April 16, TAIKOPROJECT and our classes at the TAIKOPROJECT Academy made our way to Barnes Park for a performance at the annual Monterey Park Cherry Blossom Festival. This performance is always a lot of fun because we get to perform alongside our students to showcase all of their hard work and dedication that they put into their taiko education. We had performances by the Intermediate Youth Class, Kitsune Performing Ensemble, Intermediate Adult Class and Bombu Taiko. Everyone did a wonderful job and we hope that you had just as much fun as we did. If you are interested in taking taiko classes with TAIKOPROJECT please check out our new website at www.taikoprojectacademy.com for more information. Thank you for having us again at the Monterey Park Cherry Blossom Festival, it is always enjoyable with such a great crowd (and great food too!).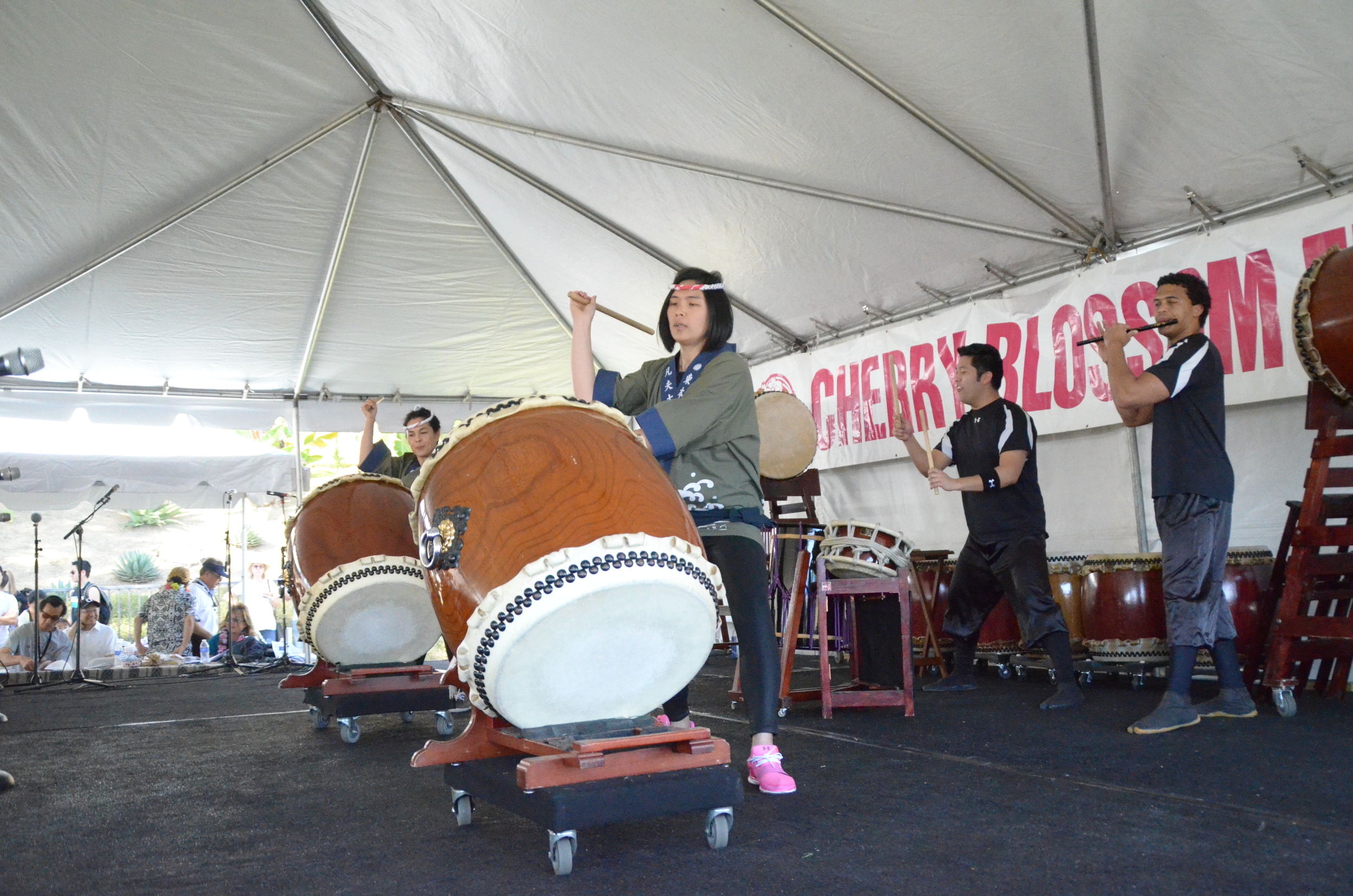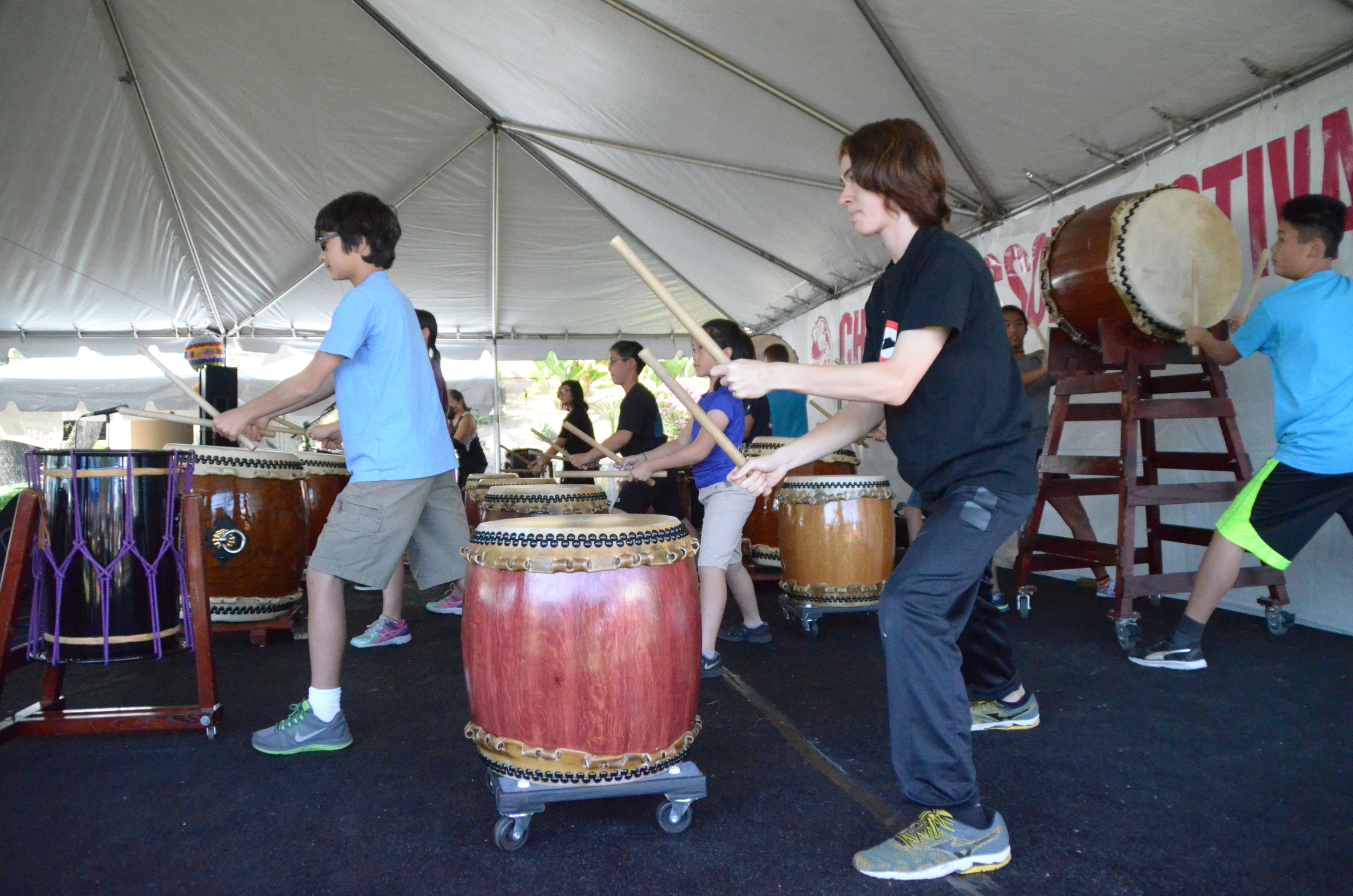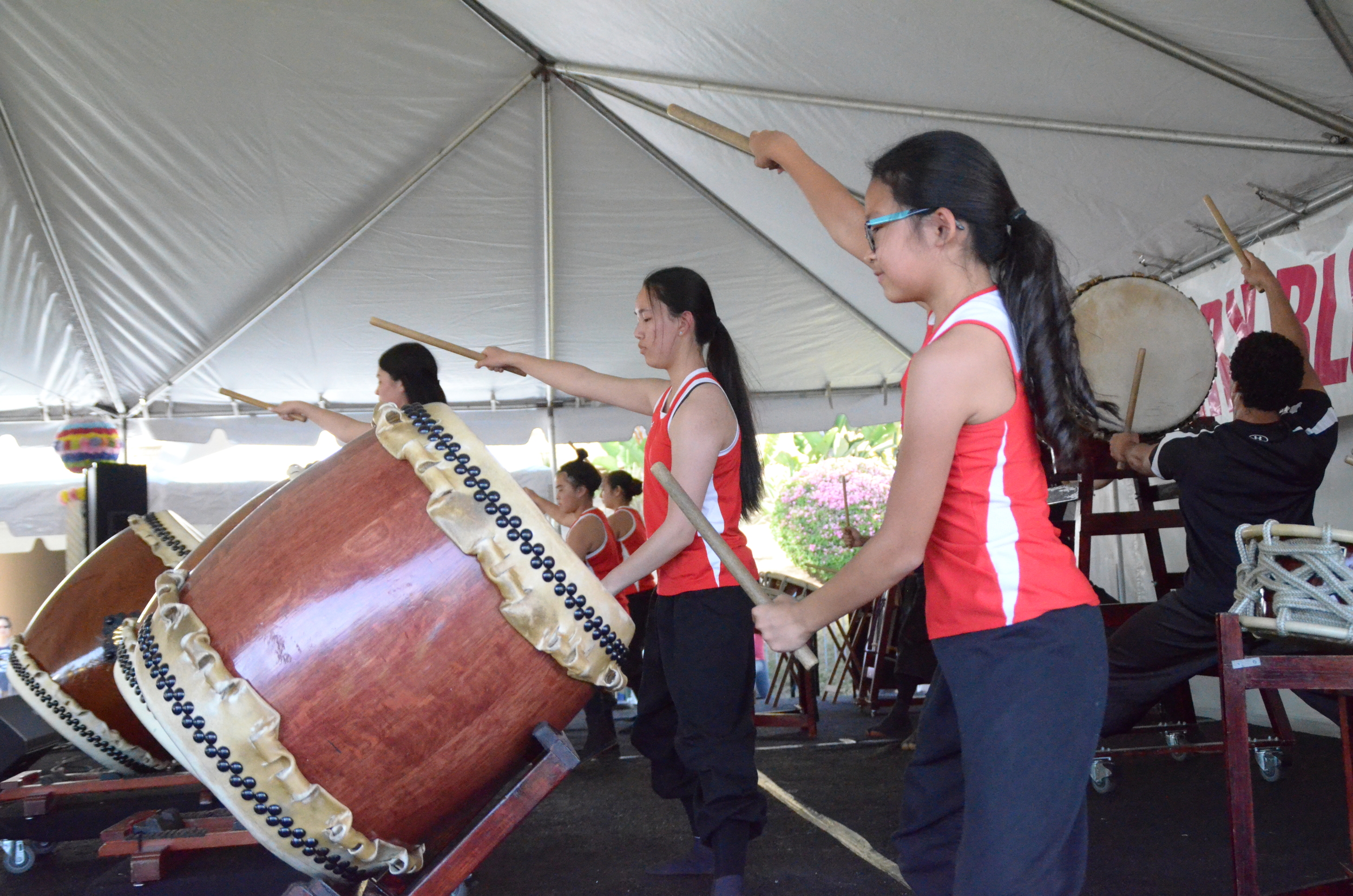 In current events, TAIKOPROJECT is about to hit the road to take our Surrounding Suns program to St. Paul, Minnesota (Saturday April 23rd at the Ordway Center of the Performing Arts) and Logan, Utah (Tuesday April 26th at the Cache Valley Center of the Arts). If you are in the area, we would love to see you there! Don't forget to follow us on Facebook, Twitter and Instagram (@TAIKOPROJECT) to see the cast backstage and traveling across the country. Thanks for reading and we hope you drop by again soon!
-Doug